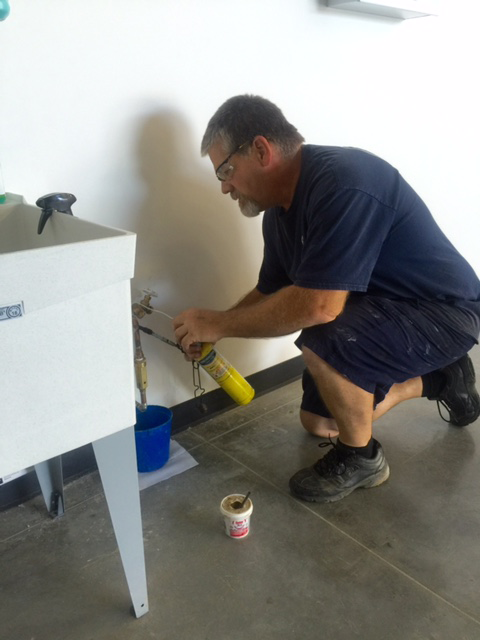 Plumbing difficulties are intimidating, and until we experience one for the first time, we never realize how much of our everyday lives depends on the simple movement of water between points A and B.
Chastain Plumbing, Heating & Cooling is there to fix those problems, making sure your day-to-day routines, whether at work or home, continue unabated.
Need an installation or repair? Call us. We'll have Daniel Wilson or one of our other plumbing team members out to appraise the situation and get you up and running, leaving you with the confidence of knowing the job was done properly.
Our organization offers the following plumbing services:
Jetting Service
Water Heaters
Drain Cleaning
Camera Inspection
Water Line Replacement
Sewer Line Replacement
Jetting Service
Water Heaters
Drain Cleaning
Camera Inspection
Water Line Replacement
Sewer Line Replacement
Disposals
Jetting Service
Water Heaters
Drain Cleaning
Camera Inspection
Water Line Replacement
Sewer Line Replacement
Disposals
Plumbing FAQs
More often than not the flapper in the bottom of the tank is the cause of the problem, which you can simply replace. Also the chain can be too long and get caught under the flapper. The chain should be long enough to reach from the lever arm to the top of the flapper without pulling on it.
A plumbing system vent does just that: it "vents" the plumbing system in your home. A vent will look like pipes sticking out of your roof and are about 12" high. This vent allows sewer gases to be vented outside the home. Another function of the vent is that when a liquid goes down a pipe air must follow it. Without vents, draining one fixture may cause another fixture in the house to back up. A waste and vent system should keep sewer gas out of the home and drain every fixture well.
Most leaks in residential plumbing systems are found in the toilet tank. These leaks typically result from worn parts or improper alignment of some part of the flushing mechanism. It is important to find and stop these leaks because they will cause an increase in your monthly water bill.
Toilet leaks occur in two ways and very often are difficult to detect. First, the most common toilet leak and often hardest to detect is caused by a deteriorated or defected flush valve (flapper) or "tank" ball at the bottom of the toilet tank. If the flapper or ball valve does not seat properly and form a water-tight seal, water will leak around it into the toilet bowl. Often, this leak will occur without being heard. Here is an easy way to check for flush valve leaks and in just minutes, you can find out if a toilet is wasting thousands of gallons due to an undiscovered water leak. Remove the tank lid, then flush. After the flapper/tank ball drops and the tank refills, add several drops of dark food coloring) or a Fluidmaster leak detector tablet. Wait at least 20 minutes. If any trace of color appears in the toilet bowl, there is a leak.

The second most-common type of leak is caused by improperly adjusted or broken fill valve. If the float is set too high or the shut-off valve fails to close completely, water will continue to enter the tank and flow into the overflow tube. This type of leak can be seen simply by taking the tank top off and observing if water is flowing into the overflow tube once the tank is full. Excess water pressure can also have a negative effect on the operating system in your toilet.

If you are experiencing either of these types of leaks and need service to fix them, contact our office.