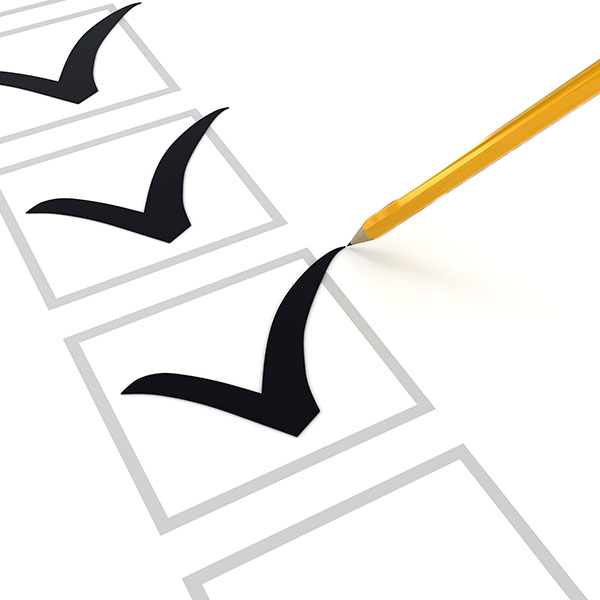 At Chastain Plumbing, Heating & Cooling we strive for 100% satisfaction in everything we do. We value your opinion and invite you to tell us and others about your experience with us. Please take a few moments to tell us what you think by leaving us a review here on our website or on any of these popular review sites or social networks.
Read what other customers have said about us.

All trademarks or brands on this page are registered by their respective owner and are not affiliated with our company, nor do they endorse or sponsor our products or services.
Reviews of
Chastain Plumbing, Heating & Cooling
23-Jan-2018
I just wanted to let you know I appreciate Phil and glad to see him doing such a great job. I know y'all appreciate him as well just wanted to give you some positive feedback of how good of a job he does.
No problem, I know in business you're only as good as the people you employ you got a damn good one in Phil. It's guys like him that builds up the reputation you want in a business.
28-Oct-2017
Product or service reviewed: HVAC Repair
Called for repair needed because heat was not working. Within a half hour got a call from a technician setting up an appointment that morning. Technician was very professional and knowledgeable. Fixed my problem in a matter of minutes. AWESOME COMPANY and AWESOME PEOPLE!!!! Can't recommend them highly enough. You would have to be crazy to go with anyone else!!
06-Jul-2017
Product or service reviewed: Fixed ac unit
Great company. From the time I called to the time our ac was up and running again only took about 3 hours. They walk you through it all and tell you how much everything is as they go. Would highly recommend. Phil is great at his job
Clifford Waters
Taylorsville,Ga
31-May-2017
Product or service reviewed: Air Comp. unit install
Phil and his partner came out to look at a unit I purchased online from someone else. Great unit, I just knew nothing about them. NO ONE else would even talk to me, because I didn't buy "their" units. Chastain came out, told me what may or may not happen. And their charges were VERY easy on my wallet. I am a Chastain heating and Air customer for life!!
David Lively
Cartersville, Ga
24-Apr-2017
Product or service reviewed: Air conditioner repaired
My central air stopped working and a friend recommended Chastain . I called them on Friday and they came out on the same day! He found the problem and told me the cost before repairing it to make sure it was in my budget. It was. I will use them for all my home repairs.
Sandy Podgorski
Cartersville
12-Nov-2016
Product or service reviewed: Plumbing Work
Wow! That is all I have to say about Wayne and his team. I was having custom cabinets built for my bathroom and needed to move over the plumbing from the wall about one foot. My plumber told me it wouldn't be a problem. When I sent my plumber the picture, he gave me a litany of reasons why he couldn't do the work and it was going to be extensive and expensive. I was fortunate to walk into a meeting and asked a friend if she knew a plumber. It was Wayne Chastain. She texted him and told him my dilemma. He immediately responded and his crew was at my house the very next morning at 9:00am since my cabinets were set to be installed that afternoon. They completed the job in one hour and I was pleasantly surprised by the bill. My whole experience with Wayne and his team has been nothing short of fantastic. They are now my plumbers. I hope I don't need their services, but at least I know if I do, I have an honest, reliable and fair company. Thank you Wayne and your team for a great customer service experience!
Valerie Durkin
Marietta, GA
16-Sep-2016
Product or service reviewed: Plumbing
Chastain Plumbing, Htg & Cooling did some plumbing repairs at our home on 9/14/16. I made a personal phone call to their office to let them know what an excellent job their team did on the repair and that their service man, Daniel Wilson and his helper were very respectful and courteous in both their knowledge of their job and when dealing with both me and my wife, they demonstrated kindness and were very courteous as well. We just wanted to say thank you for that.
Mr. and Mrs. Robert Jeffreys
Petra House
23-Aug-2016
Product or service reviewed: Service and Product
I not only use Wayne and the Chastain Team for our house, but for our rental as well, service, and products. Exceptional personal care from Wayne, Jennifer, and the Techs, combined with a wealth of technical knowledge - everything you want in folks who take care of your home and Family! Grateful for the recommendation that a friend provided me to use Chastain Plumbing, and grateful for the Chastain Team, Mike Krivanek
18-Aug-2016
Product or service reviewed: Plumbing, HVAC repair, HVAC install
I have been using Chastain's services for several years now in my personal and rental house business. The whole crew is very knowledgeable, courteous, and gets the work done in a timely manner. When I have a unit break down the response time is fast. They can always tell me the most efficient and least expensive option for my needs. Have and would recommend them for all your Plumbing and HVAC needs.
Barry Love
Cartersville, GA
11-Aug-2016
Chastain Plumbing Heating and Cooling has been our "Go To" source for all our Heating, Cooling, and Plumbing needs. Wayne and his competent staff have been extremely quick to respond whenever we have an issue. Several years ago we were having a difficult time finding a reliable, responsive HVAC company. I was given Wayne Chastain's number and we've never had to call any other company. The work they do is professional, quality, and just as important timely. We've never heard Chastain tell us they couldn't get us for a few days. Wayne and the entire Chastain staff are a pleasure to do business with. I never have to worry if the work will get done or the price will be fair. If you're in the need for a Plumber, or your HVAC system needs attention. Do yourself a favor and give Chastain a call.
Ed Shields, CEO
Redi-Floors,Inc.
Dear Wayne,
Phil is awesome! He is very thorough, and explained everything in detail. I want him to come every time!!
Thanks for my vent!
Love,
Stacie @ Cline Ortho
Dr. William Cline
As a Designer/Building, I have worked with many subcontractors over the years and I can tell you there is a wide difference between quality of workmanship and reliability between them. Chastain Plumbing, Heating & Cooling, LLC are among the best in the industry. I highly recommend them and I am proud to be a referral.
Tom Carter, President/Owner
Benchmark Builders Inc.