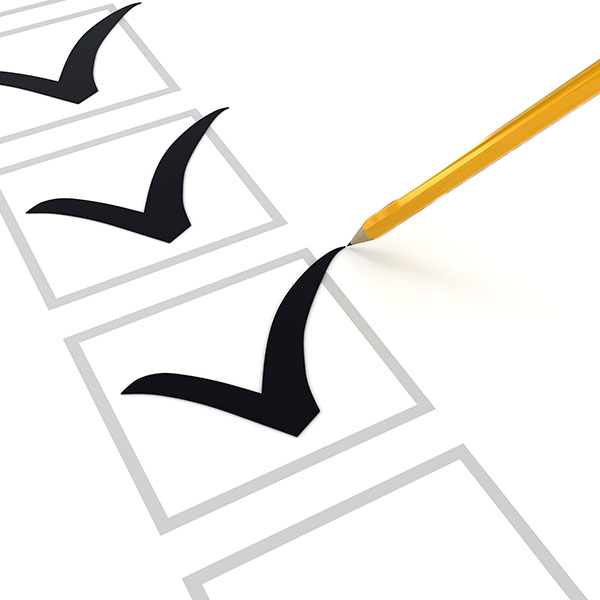 At Chastain Plumbing, Heating & Cooling we strive for 100% satisfaction in everything we do. We value your opinion and invite you to tell us and others about your experience with us. Please take a few moments to tell us what you think by leaving us a review here on our website or on any of these popular review sites or social networks.
Read what other customers have said about us.

All trademarks or brands on this page are registered by their respective owner and are not affiliated with our company, nor do they endorse or sponsor our products or services.
Reviews of
Chastain Plumbing, Heating & Cooling
(Based on 49 rated reviews)
27-Feb-2023
Product or service reviewed: Heating repair
Matthew & John did a great job, got our heating running in no time! Friendly & fast, highest recommendation.
28-Jan-2023
Product or service reviewed: Water line replacement
Technician: Brandon Bohannon, Jason Bohannon, Hunter Waites
I was extremely satisfied with the service and quality of workmanship in dealing with our leak in waterline. They were professional, informative and got the job done in a timely manner. Thank you Brandon,Hunter and Jason for a job well done. Also to the staff in office for your courtesy
Donna Raines
Cartersville GA
10-Nov-2022
Product or service reviewed: Replaced furnace
I had my old furnace replaced. The service provided by Chastain was the best I have ever experienced. Phil, JR, John,and Evan all did a great job. They were very professional. I would highly recommend Chastain to anyone.
Plumbing Water Line Replacement
12-Apr-2022
Product or service reviewed: Plumbing
Technician: Cole Chastain and Crew
Cole and his crew replaced the entire water distribution system in the home from water meter to faucet. He took no short cuts, and he replaced the shutoff valves too. We are very satisified with the work performed. This major replumbing job for the entire home was well planned and executed with a water outage of less than one day.
02-Apr-2022
Product or service reviewed: Plumbing repair
Technician: Bryan Williams
Needed kitchen sink sprayer replaced. Bryan addressed the problem with professionalism and courtesy. Price couldn't have been better. Thank you Bryan! Will call Chastain Plumbing for our plumbing needs!
Alan Caldwell
Cartersville
24-Feb-2022
Product or service reviewed: Plumbing
Technician: Johnny Cantrell
I was looking for a plumber to do some minor work in my house so I reached out to a couple of my neighbors for a reference. One neighbor messaged me back right away saying Chastain had been at their house that very morning and they were very happy with the service they received. I called Chastain and spoke to Taylor, a very professional and courteous lady, who scheduled an appointment for me. On the day of the appointment, the service technician assigned to me got caught up in some bigger plumbing issues but, as a courtesy, they sent their commercial technician out to my house to take notes for when the service technician was able to come out the following week. I forget the commercial guy's name, but he was super nice. On Valentine's Day, Johnny, the service tech, came to the house and took care of our issues. Johnny was also super nice and was really great at explaining certain things to us. He took the time to make sure we understood his recommendations as well. When I reviewed the invoice he left with me later that evening, I had some concerns about the prices and some questions. I called Taylor the next day and she explained that Cole was out of the office, but she would have him call me. Meanwhile, I knee surgery on February 17th and forgot all about paying my bill. But did I get an annoyed phone call to pay up?! Absolutely not! I actually had to call Taylor back again (I'm sure she's sick of me!) because I never heard from Cole and forgot about it during my recovery. Taylor had Jennifer, the office manager, and another super nice person, call me and she was able to get my bill straightened out for me. She was so patient and so kind, even compassionate about my knee surgery and didn't seem to be concerned about me not paying the bill sooner. Needless to say, I highly recommend Chastain for plumbing and I might even switch to them for all my HVAC needs as well. Service at its finest, friendliest team of people working there - like a work family, not just another job. They care about each other and about their customers. Thank you all for taking good care of The Martin's!
Sharon Martin
Cartersville, GA
18-Jan-2022
Product or service reviewed: Heat was not working
Technician: Phil Barnette
Called to set appointment, Phil came the same day. Very knowledgable and always professional. I have used them for plumbing and heating and they fixed both issues quickly.
05-Nov-2021
Product or service reviewed: Iron pipe replacement
Knowledge and service was great ! Joe and Cathy did a great job at replacing old iron pipes. I was very pleased with the work the company provided.
Plumbing and HVAC Repair / Replacement
15-Sep-2021
Product or service reviewed: Plumbing and A/C
Thank you so much Cole, Ricky and Wayne. I purchased an older home for my future office and it needed a lot of help! They did a fantastic job upgrading the plumbing and the A/C. I'm so thankful I found them. They were quick to respond, reliable and finished the job in record time. They helped make it a smooth transition into my new office.
Pamela Perrone
Cartersville, GA
HVAC Repair / Replacement
30-Jul-2021
Product or service reviewed: HVAC / REPLACE
Technician: Sherman Grover Jr and Corbin Gesin
Unfortunately my AC went out on July 26. I called Chastain Plumbing Heating and Cooling to try and repair. Sherman Grover was sent out to assess the situation. He thoroughly checked out the unit before telling me it would have to be replaced. The next day Junior and Corbin arrived with my new unit for installation. Throughout the entire experience they were very knowledgeable and kept me up to speed on what was going on. After installing, my place was left spotless of debris which is much appreciated. By 9 that night, my thermostat clicked off and my temp was 72 degrees. This was all done on probably the hottest day of the year at 97 degrees and of course what's hotter in the Attic where they spent several hours. What a great group of guys! I would call Chastain Plumbing Heating and Cooling again for any of my Heating and Cooling needs!!
Carey M Woods
Cartersville
HVAC Repair / Replacement
23-Jul-2021
Product or service reviewed: repair and service ac
Sherman Grover Jr. is an outstanding super friendly technician He came and quickly diagnosed the problem called in the part needed. While he was waiting for the part he didn't just sit around but serviced my entire system. .
HVAC Repair / Replacement
25-Jun-2021
Product or service reviewed: Mini split a/c and heat for an enclosed porch
Technician: Phil Barnette, Ricky Stephens and Matt Chastain
I cannot say enough positives about my experience with Chastain, from the initial contact with Ricky and the follow up, to Phil and Matt who did an awesome job of installing the unit. The problem was connecting the electricity. The initial plan was to cut into the sheet rock in the lower level, which would have to be repaired, to drag the connection to the porch. Then there would have been connections down the porch wall and across under the French doors. BUT Phil and Matt took the time to find a solution around all of that. The end result is I have a clean installation with only one connection directly to the unit itself. As the process was going, they called in the appropriate people to do their expertise part. Phil and Matt consulted with me on any plan they were proposing. I was so pleased with the professionalism and expertise that I am telling everyone about my experience and Chastain has a new customer because of this experience.
Linda Groff
Cartersville, GA.
HVAC Repair / Replacement
21-May-2021
Product or service reviewed: Air conditioning service
Technician: Phil Barnette
Phil came today for a service call. He provided outstanding service and was very informative about what was needed and what he was going to do today. Very efficient and thorough in performing his work. We would recommend him highly to any of our neighbors who need your services. Thank you, Gil and Beverly Winders
Gil Winders III
Kingston, ga
HVAC Repair / Replacement
17-Apr-2021
Product or service reviewed: Central air
Technician: Phil Barnette
Just want to share what a wonderful experience I had with Chastain Heating and Air Phil and Jr are professionals at their finest absolutely wonderful people I purchased my home last year in the central air went out a few days ago I called Chastain and they were out the same day after assessing my air conditioner they realized that air conditioner was installed before the addition recommended the right size air and redid the ductwork under the house the air was never worked so good not to mention the neat job then did before I was not able to walk under my house now everything is attached where we could actually walk under the house I wish I had before and after pictures I just want to say thank you they did a great professional job outstanding
Michael Mathews
Adairsville
07-Nov-2020
Product or service reviewed: Plumbing/Sewer
Mr Cole has been amazing with helping me! I would recommend this company for any of your plumbing needs!! Brandon service guy is great also!!
02-Nov-2020
Product or service reviewed: Plumbing
Technician: Brandon Bohannon and Bryan Williams
Brandon and Brian have made multiple visits to my house 2020 has been plumbing nightmare for me. But Chastain Plumbing has been a lifesaver. From calling office to job finished it has all been done professionally, on time and fair pricing. I will call them from now on for any more plumbing needs I have.
Penny Fowler
Cartersville Ga
Plumbing and HVAC Repair / Replacement
02-Nov-2020
Product or service reviewed: Plumbing Renovation
Hello, I would like to recognize Mr. Brian Williams with Chastain Plumbing/Heating and Air Condition. He handled all the plumbing renovation in the hotel where I work.. The work insist of converting tubs to showers, changing out every tub/shower valves, repairing or replacing any non functional main shut off valve throughout the property. Fixing any leaks that was needed at the time. He also, showed me how to replace any of the new items that was being installed at the property. Which helps myself perform my daily duties. I also, will like to recognized everyone at Chastain Plumbing from the Air Condition Division, All the Office Division, and Plumbers, ie: Brandon, Johnathan, Bill and if I forgot anyone you are included. Keep up the Great work.
12-Sep-2020
Product or service reviewed: HVAC Replacement
Technician: Phil Barnette, Sherman Grover and Cory Counts
Called Chastain late Friday afternoon after our 13 year old Trane Heat pump decided to die on us. Not only did they give us a Great price, we received expedited Installation of a New unit on a Saturday. Literally within 14 hours of calling we had several of their employees in our attic and outside removing our broken system and installing a New one. Thank you Phil , JR and Cory for giving up your Saturday morning to help us get out of the Heat.. Kudos to your Crew Mr. Chastain and thank you!
Brian Y
Cartersville, Georgia
21-Aug-2020
Product or service reviewed: Kitchen Faucet, Pressure Regulating Valve
Technician: Brandon Bohannon
Brandon was on time and very professional. Quickly determined the problem with my sink that had blown off the sprayer. He had a nice faucet on the truck and installed it. He checked the house water pressure and determined the pressure regulator had failed and high water pressure in the house had likely aided in the sink failure and put a new one in along with a new ball valve to shut the whole house water off properly as was discovered it was not when changing the PRV. Very thorough. Reasonable prices. All handled in one visit.
19-Aug-2020
Product or service reviewed: Repaired shower control
Technician: Brandon Bohannon
Brandon has helped us solve our problem in a prompt and efficent manner. Appreciated his professionalism . Thanks again . Larry Vance
10-Jun-2020
was very pleased with jessie professional approach toward his work and his coustomer. will use this company again if needed. thanks jessie/jr
phillip w. horne
ranger ga.
09-Jun-2020
Product or service reviewed: A/C
These guys are top notch, I used them for some A/C maintenance during the summer, wow super professional and reasonable price. Would highly recommend them to anybody!! Thanks again Chad.
Michael Kay
Dougglasville, Ga.
27-May-2020
Product or service reviewed: Repaired air conditioning
Phil and Jessie were prompt, professional, very nice, explained in detail what was done, and quick! I would definitely recommend them if you have any air conditioning problems
18-Mar-2020
Best in the buisness
11-Dec-2019
Product or service reviewed: plumbing leaks, new sinks and faucets
We have recently used Chastain Plumbing for plumbing repairs in our home and a rental house. I couldn't ask for better service. Prompt, patient (had lots of plumbing issues), polite, and very accommodating service! Kevin is very knowledgeable and provides great great customer service.
19-Sep-2019
Product or service reviewed: Plumbing leak
Kevin was friendly, fast and extremely knowledgeable. I will use this company again for sure.
13-Sep-2019
Product or service reviewed: New pipes
Chastain Plumbing is the best!!! Kevin and brent did an amazing job on replaceing the plumbing in my house!! I will always use Chastain Plumbing for any plumbing issues. I would highly recommend them to any one!
20-Aug-2019
Product or service reviewed: Ac work
Chastain changed my thermostat from a nest to a conviential thermostat and with in 1 month my power bill decreased by $200.00 . This team of professionals is awesome.
07-May-2019
Product or service reviewed: Air conditioning repair
Very professional and quick service!
02-Feb-2019
Product or service reviewed: Replace fixtures in sinks
Yesterday (2/1/2019) I wrote a review and somehow on my part I forgot to mention the names of the last 2 men that were here. it was Ronnie & Brandon. They did a great job and very professional. Great Job guys!!! So happy with your work.
01-Feb-2019
Product or service reviewed: Plumbing work/new shower head
This is the best plumbing company I have ever seen ! The 1st time I called they came out the next morning and replaced a shower head that was obsolete.(that was done by Daniel). Then a couple of weeks ago we had (I thought) a drain problem and Bryan came and checked everything out. Ended up being our septic system needing pumped. Called someone to come and pump it. Then we needed some faucets replaced and old metal drains replaced. Called at 3PM and they had a cancellation and came out at 4PM. Got everything all changed out and ready to go. Chastain Plumbing is the only company that anyone should ever call. They know what they are doing and do it right the first time. So keep them in mind when you need plumbing or heating and air.
27-Jan-2019
Product or service reviewed: Bathroom install and pressure value
Bryan installed a pressure value on my water line to reduce the pressure from 120 to 55 psi and did a great job. Bryan and Rudy yesterday installed my bathroom shower and tub plus all the water lines. Still need to come back to install toilet and sink but waiting on me to install tile to do rest of work.. Their work done was professional and took their time to make sure everything was.
23-Jan-2019
Product or service reviewed: HVAC
I cannot say enough good things about Chastain! I have had 2 /4 HVAC systems installed by them and 2/4 installed by a bigger company. Chastain has serviced our oldest system countless times and are now replacing it. The service we have received, both repair service and customer service by Chastain has been FAR superior to any others we've used! Phil is the most honest and knowledgeable HVAC service man I have ever experienced. He always takes the time to explain what's going on and what our options are. I totally trust this company not to screw me! I'd give them more than 5 stars if I could!
13-Jan-2019
Product or service reviewed: Plumbing Repair
Bryan did a great job repairing a leaking tub drain. Excellent communications in scheduling with me.
04-Jan-2019
Product or service reviewed: Plumbing
Great job by Bryan from Chastain fixing my leaking shower. Very fast and efficient! Thank you both Bryan and Jennifer for working me in to your busy schedule.
03-Jan-2019
Product or service reviewed: Purchased new hot water heaters.
My wife and I have been very pleased with the response time and service we received from Chastain Plumbing. We noticed a hot water heater leak at 4:30 p.m., called Chastain Plumbing and they replaced the hot water heaters at 800 a.m. the next morning. On another service call they replaced a defective pressure valve. In both cases the technicians were polite and professional. We have been very pleased with the service we received. Howard Hinesley
Howard Hinesley
Cartersville, Ga 30120
03-Jan-2019
Product or service reviewed: Plumbing
I am very pleased with the plumbing work that has been done for me by Ronnie Waits. He was recommended to me by one of my dear friends after the plumbing in my bathroom stopped working. He made sure that everything worked the way it was supposed to and ensured me that if anything similar ever happened then I shouldn't hesitate to call. I can't ever imagine contacting another company. Mr. Waits is amazing at what he does and I've recommended him to all my friends. Great people, great quality, great business.
23-Jan-2018
I just wanted to let you know I appreciate Phil and glad to see him doing such a great job. I know y'all appreciate him as well just wanted to give you some positive feedback of how good of a job he does.
No problem, I know in business you're only as good as the people you employ you got a damn good one in Phil. It's guys like him that builds up the reputation you want in a business.
28-Oct-2017
Product or service reviewed: HVAC Repair
Called for repair needed because heat was not working. Within a half hour got a call from a technician setting up an appointment that morning. Technician was very professional and knowledgeable. Fixed my problem in a matter of minutes. AWESOME COMPANY and AWESOME PEOPLE!!!! Can't recommend them highly enough. You would have to be crazy to go with anyone else!!
06-Jul-2017
Product or service reviewed: Fixed ac unit
Great company. From the time I called to the time our ac was up and running again only took about 3 hours. They walk you through it all and tell you how much everything is as they go. Would highly recommend. Phil is great at his job
Clifford Waters
Taylorsville,Ga
31-May-2017
Product or service reviewed: Air Comp. unit install
Phil and his partner came out to look at a unit I purchased online from someone else. Great unit, I just knew nothing about them. NO ONE else would even talk to me, because I didn't buy "their" units. Chastain came out, told me what may or may not happen. And their charges were VERY easy on my wallet. I am a Chastain heating and Air customer for life!!
David Lively
Cartersville, Ga
24-Apr-2017
Product or service reviewed: Air conditioner repaired
My central air stopped working and a friend recommended Chastain . I called them on Friday and they came out on the same day! He found the problem and told me the cost before repairing it to make sure it was in my budget. It was. I will use them for all my home repairs.
Sandy Podgorski
Cartersville
12-Nov-2016
Product or service reviewed: Plumbing Work
Wow! That is all I have to say about Wayne and his team. I was having custom cabinets built for my bathroom and needed to move over the plumbing from the wall about one foot. My plumber told me it wouldn't be a problem. When I sent my plumber the picture, he gave me a litany of reasons why he couldn't do the work and it was going to be extensive and expensive. I was fortunate to walk into a meeting and asked a friend if she knew a plumber. It was Wayne Chastain. She texted him and told him my dilemma. He immediately responded and his crew was at my house the very next morning at 9:00am since my cabinets were set to be installed that afternoon. They completed the job in one hour and I was pleasantly surprised by the bill. My whole experience with Wayne and his team has been nothing short of fantastic. They are now my plumbers. I hope I don't need their services, but at least I know if I do, I have an honest, reliable and fair company. Thank you Wayne and your team for a great customer service experience!
Valerie Durkin
Marietta, GA
16-Sep-2016
Product or service reviewed: Plumbing
Chastain Plumbing, Htg & Cooling did some plumbing repairs at our home on 9/14/16. I made a personal phone call to their office to let them know what an excellent job their team did on the repair and that their service man, Daniel Wilson and his helper were very respectful and courteous in both their knowledge of their job and when dealing with both me and my wife, they demonstrated kindness and were very courteous as well. We just wanted to say thank you for that.
Mr. and Mrs. Robert Jeffreys
Petra House
23-Aug-2016
Product or service reviewed: Service and Product
I not only use Wayne and the Chastain Team for our house, but for our rental as well, service, and products. Exceptional personal care from Wayne, Jennifer, and the Techs, combined with a wealth of technical knowledge - everything you want in folks who take care of your home and Family! Grateful for the recommendation that a friend provided me to use Chastain Plumbing, and grateful for the Chastain Team, Mike Krivanek
18-Aug-2016
Product or service reviewed: Plumbing, HVAC repair, HVAC install
I have been using Chastain's services for several years now in my personal and rental house business. The whole crew is very knowledgeable, courteous, and gets the work done in a timely manner. When I have a unit break down the response time is fast. They can always tell me the most efficient and least expensive option for my needs. Have and would recommend them for all your Plumbing and HVAC needs.
Barry Love
Cartersville, GA
11-Aug-2016
Chastain Plumbing Heating and Cooling has been our "Go To" source for all our Heating, Cooling, and Plumbing needs. Wayne and his competent staff have been extremely quick to respond whenever we have an issue. Several years ago we were having a difficult time finding a reliable, responsive HVAC company. I was given Wayne Chastain's number and we've never had to call any other company. The work they do is professional, quality, and just as important timely. We've never heard Chastain tell us they couldn't get us for a few days. Wayne and the entire Chastain staff are a pleasure to do business with. I never have to worry if the work will get done or the price will be fair. If you're in the need for a Plumber, or your HVAC system needs attention. Do yourself a favor and give Chastain a call.
Ed Shields, CEO
Redi-Floors,Inc.
Dear Wayne,
Phil is awesome! He is very thorough, and explained everything in detail. I want him to come every time!!
Thanks for my vent!
Love,
Stacie @ Cline Ortho
Dr. William Cline
As a Designer/Building, I have worked with many subcontractors over the years and I can tell you there is a wide difference between quality of workmanship and reliability between them. Chastain Plumbing, Heating & Cooling, LLC are among the best in the industry. I highly recommend them and I am proud to be a referral.
Tom Carter, President/Owner
Benchmark Builders Inc.